Consortium of Personalization Professionals
Elevating the conversation around effective digital personalization
Serving a personalized online customer experience is a top priority for marketing teams and can lift conversion and engagement substantially. However, less than 10% feel they are equipped with the right tools, skill sets, data and technology to execute successfully. Our consortium brings together smart digital professionals to elevate the practice of effective personalization.
Meet to Share Practitioner Best Practices
We focus on the "nuts and bolts" of running personalization programs at scale – from technology to team organization.
Publish Peer-Reviewed Articles
The CPP fellows regularly share insights on their latest research and collaborate with others for feedback and analysis.
Track Technology Trends
As a group we consistently "pool" the latest trends we are seeing in the MarTech space and evaluate which have staying power.
Advocate for Ethical Data Usage
We are a user-centric organization that believes personalization should be implemented honestly with user needs at the core.
Promote Personalization Practice
The CPP is a non-profit professional organization dedicated to enabling sound personalization methodology.
John Berndt  |  Founder
 John Berndt has been continuously involved in the forefront of digital since 1991, when he founded his national digital agency, TBG, which has been one the most stable and consistent on the national scene since that time. With a background in design, writing and computing, John has been involved with many hundreds of large digital projects, and become a frequent digital strategist for major brands and institutions. Since 2002, he has also closely followed the content management (CMS) space and for the past decade has been actively involved in the forefront of personalization and multi-channel digital orchestration. He is the author of "Personalization Mechanics" (2015), a frequent speaker on contemporary personalization practice, and a Sitecore MVP (strategy). Twitter | LinkedIn
Amanda Shiga  |  Founder
 Amanda recently joined the Product Strategy group at Sitecore, where she contributes to shaping strategic direction and competitive advantage within the product roadmap. She was formerly Vice President, Marketing Science at Valtech where her practice focused on measuring, optimizing and personalizing the digital experience for a portfolio of international clients. With a background in web application development and CMS platform deployments, she was a Sitecore MVP from 2012-2018 and was featured in CWSE-ON's Canadian Celebration of Women in Computing 2016. Amanda holds a B.Sc. in Computer Science, an M.A.Sc. in Technology Innovation Management. Twitter | LinkedIn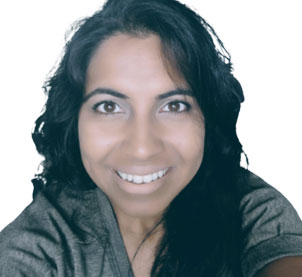 Jaina

 

Baumgartner

|  Technology Fellow

Jaina is a 3x and current Sitecore Strategy MVP and Digital Strategist at RDA , where she is laser focused on generating customer value via personalization, analytics, and testing mainly utilizing Sitecore, Coveo, and Optimizely. She was formerly Director, Digital Strategy and Architecture at Altudo where she formed and led the Digital Solutions Group to find and solve customer problems via technology and strategy. Prior to Altudo, Jaina managed a 30 person website development and marketing team for 15 brand sites at Allegis Group (largest Staffing, Recruiting, and Professional Services company in the US). Jaina has a background in website development with a variety of CMS (including DNN and Tridion). She is the founder of Pixleration, where she blogs on all things Personalization.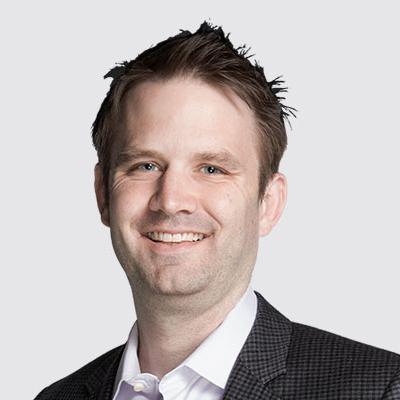 Jeff Cram  |  Technology Fellow
 Jeff is Chief Strategy Officer and co-founder of Connective DX, a digital experience agency that helps organizations plan, design and build end-to-end digital experiences. He consults with organizations on large scale design and technology projects with a focus on personalized experiences. Jeff resides in Boston, Massachusetts where he passionately roots for his beloved Boston Red Sox. Twitter | LinkedIn
Colin Eagan  |  User Experience Fellow
Colin A. Eagan, M.S., is Principal for User Experience at ICF International in Washington D.C., where he directs content strategy and information design projects for Fortune 500 companies, nonprofits, and government clients. He is a frequent contributor to UX conferences and publications, including Convey UX, IA Summit, Ad Age, and The UX Booth. He credits any career success thus far to not going to law school. Twitter | LinkedIn
Mara Low  |  User Experience Fellow
As Manager of Digital Strategy & Optimization at TBG, Mara Low keeps at the forefront of digital strategy, personalization and UX strategy, and grounded use of the extended feature sets of modern marketing platforms. She works to develop these practices and execute comprehensive, innovative, data-driven digital strategies for TBG's clients. Mara has over 10 years of experience creating, planning and executing creative digital strategies and solutions for large, complex institutions. Twitter | LinkedIn
Jeffrey MacIntyre  |  Content Fellow
Jeff is an independent strategy and user experience consultant with nearly 20 years in the business of content. Bucket Studio, his New York-based practice, delivers connected experiences and martech solutions via compelling content programs. He plays at the intersection of product development, user experience, and information sciences for clients from startups to the F50. He writes Bucket List, a periodic newsletter on the design and business of personalized experience. He also host community and conversation on connected experience at Bucket Brigade. His clients include the American Museum of Natural History, Arts & Entertainment Television Networks, AutoTrader Group, Best Buy, Centers for Disease Control & Prevention, Condé Nast Media, NBCUniversal, News Corporation, Philips, Thomson Reuters, Universal Music Group, University of Michigan, Viacom, Vimeo, and Yahoo! Twitter | LinkedIn
Kevin Nichols  |  Content Fellow
Kevin is an award-winning thought leader, digital industry expert and author with more than 21 years of professional experience. He was a key contributor to creating MIT OpenCourseWare, grew one of the largest content strategy teams in the world at SapientNitro and has worked on content for dozens of global brands. Recently, he co-launched AvenueCX with Rebecca Schneider. He is author of Enterprise Content Strategy: A Project Guide and co-author of UX for Dummies. Kevin is also the chair of Content Strategy Alliance Best Practices initiative. Twitter | LinkedIn
Lars Birkholm Petersen  |  Technology Fellow
Lars is co-founder at San Francisco based Altola, inc., a boutique agency focused on architecting personalized digital experiences. Altola is born out of Sitecore and specializes in optimizing business value from Sitecore, Contentful, Jahia and connecting the digital experience stack. Lars is also co-founder at Uniform, born out of working with multiple clients, agencies and various digital experience vendors. The focus on Uniform is to help connect existing and new digital marketing technologies, making it easier for companies to build modern digital experiences on legacy systems, as well as chosing the right stack for their needs. Uniform is bringing the JAMstack (JavaScript, APIs, Markup) to the Enterprise and help with blazing fast site performance, faster time to market and one place to create and maintain your different web and app stacks. Twitter | LinkedIn
Cruce Saunders  |  Content Fellow
Founder and principal at [A], Cruce and team work with the most complex enterprise content publishers on Earth, helping leaders move to next-generation, intelligent customer experiences. Cruce is author of Content Engineering for a Multi-Channel World and keynotes worldwide on omnichannel customer experience, content intelligence, content engineering, content operations, content asset valuation, intelligent content, machine learning, AI, cognitive systems, customer experience platforms, and 'intelligence transformation'. [A] operates in the US, Canada, Mexico, and Latin America and works with the leaders who own responsibility for some of the most valuable content assets in the world including Fortune 50 enterprises, knowledge-centric midmarket organizations, governments, associations, and other content-centric institutions. Twitter | LinkedIn
Randy Woods  |  Technology Fellow
Randy is a serial entrepreneur currently acting as Senior Vice President North America for Valtech, a global digital agency.  Randy co-founded Nonlinear and played an instrumental role in its acquisition by Valtech.  In previous roles, Randy has acted as CEO of Buystream, a venture-funded analytics company. He was one of the original Sitecore Digital Strategist MVPs and continues to actively help clients with complex challenges take advantage of the personalization opportunity.  Twitter | LinkedIn
Promoting ethical, evidence-based digital personalization standards since 2017.
OUR MISSION STATEMENT
Founded in 2017, the Consortium of Personalization Professionals is an invitation-only non-profit group of subject matter experts that seeks to convene expert discussion focused on the development of digital practices around targeted content and user experience. These discussions seek to contribute to the development of much needed creative approaches, methodologies, operational models, ways of evaluating success, and other aspects of personalization practice, working in a vendor neutral way through a series of in-person meetings and other forms of discussion and collaboration.
DEFINITIONS
What is personalization?
EVOLVING DEFINITIONS
As digital practitioners, we define personalization as the collection of user data to deliver some type of targeted user experience in real-time. This can be based on first-party data (e.g. user profile information), third-party data (e.g. browser data) or many other variations. The user of the website or app is then served customized content based on this input. While many elite organizations have done this for years using proprietary algorithms (think Amazon or Netflix), personalization has now become accessible to the "everyday" digital team via optimization engines and plugins. We've created a glossary of terms to help better define this universe.
RECENT MEDIA
Personalization Podcast
VENDOR INFORMATION
Want to collaborate with us? 
EXPLAIN YOUR LATEST PERSONALIZATION TECH
As a practitioner-focused organization, CPP welcomes the opportunity to learn more about the latest personalization technology. Our fellows have experience implementing personalized designs on a wide cross-section of platforms.